[VIP] Designing User Interfaces - Michal Malewicz
I found a really cool book on the web about user interface. I have not yet found a better book on this topic. This is just a comprehensive knowledge on the subject of good UI/UX. MutsHave it for every designer. The only downside is that it is only available in English and is expensive. But it is worth it.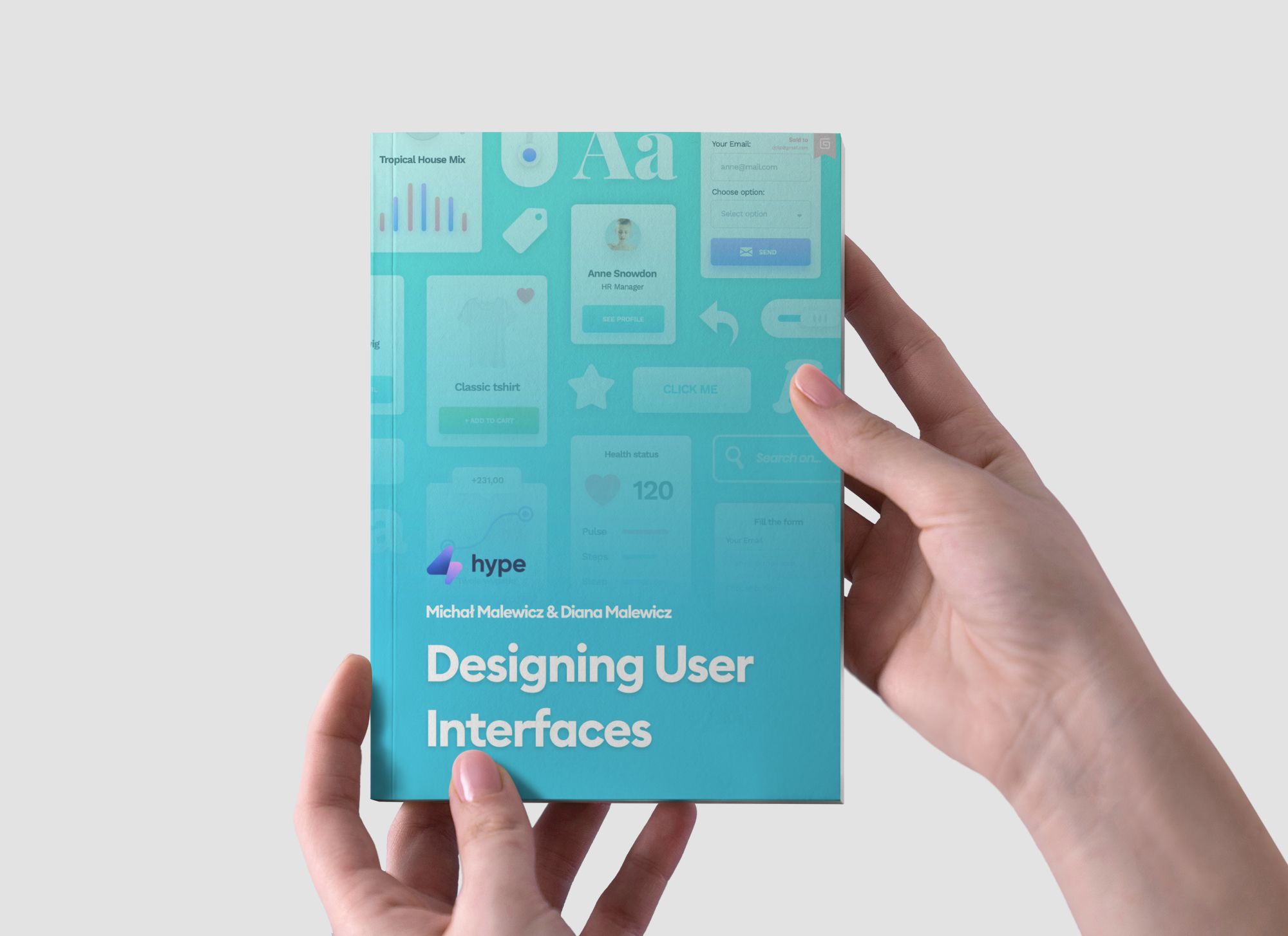 2021 | 558 Pages | PDF | 135 MB | Video Links
Designing User Inerface is the first e-book of its size (500 pages), based on knowledge gained from more than 20 years of experience and industry experts. In the book, the authors share their knowledge, know-how, best practices and methods for solving problems quickly.
Author: Michal Malewicz and Diana Malewicz
The book covers just about everything:
Working with color
Working with fonts
Working with grids
Working with UI elements
About icons
About illustrations
About processes
How to create prototypes
Working with tables
And much more.
Quotes from the book
The interface looks like a joke. If you have to explain it, it's not good.

UI design is definitely NOT art.

The design on Dribbble often has poor usability, but it is a great source of visual inspiration.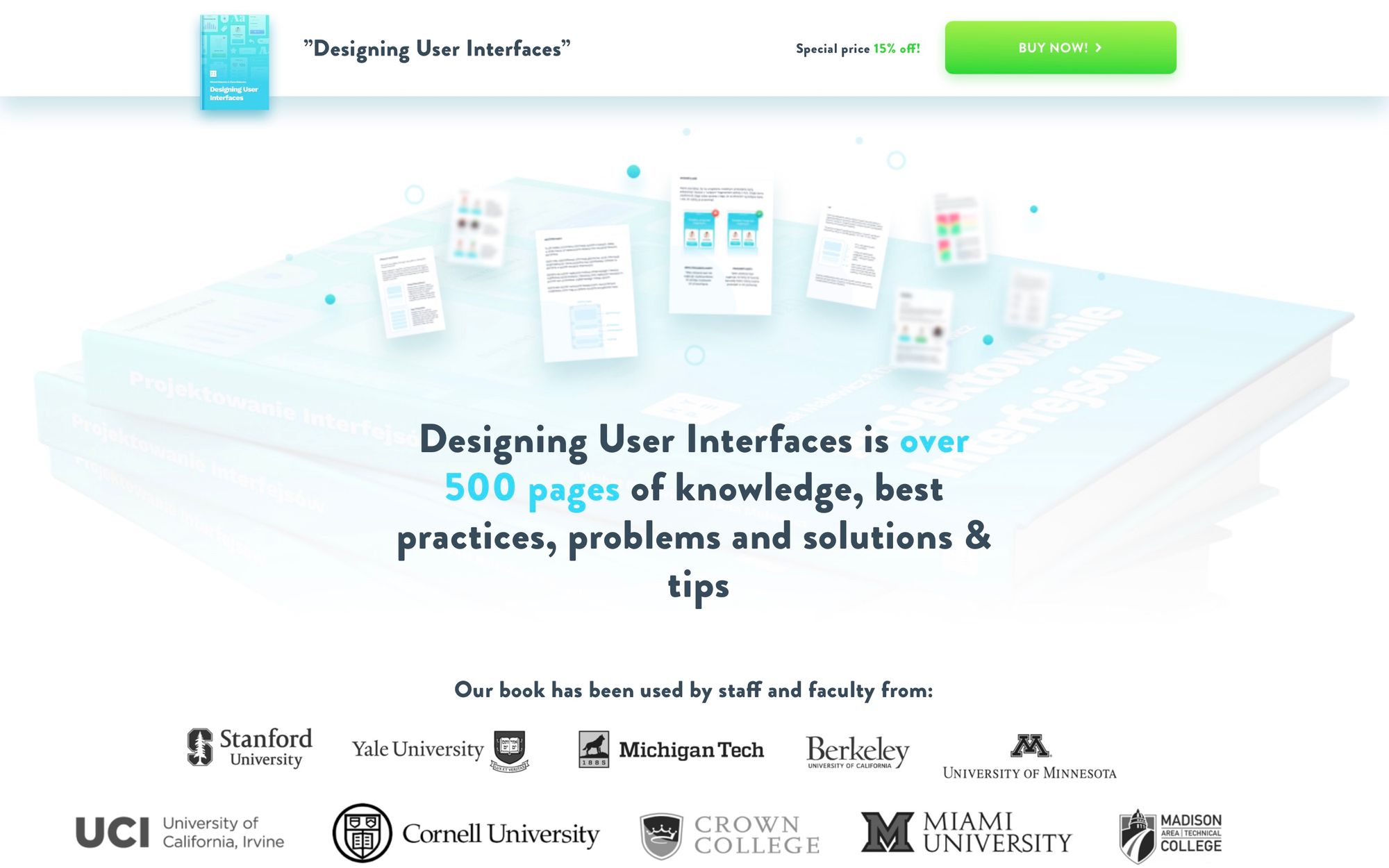 From the authors:

We worked in design agencies, and 8 years ago we opened our own company - HYPE4. During our design journey we have created over 500 different products for both corporations and small startups. We talk at design conferences and Michal teaches UI design at the University of Sopot, Poland.
We know how hard it is to find good and reliable knowledge. That's why we decided to share ours.
Beginning designers will get a clear, comprehensive guide that takes them step by step through the basics and gives them the knowledge they need to move up the ladder. The tips on these pages will greatly help you become a great product designer.
Senior designers can refresh and update their knowledge as the book is based on many of our own processes and methods . This is more than 20 years of industry experience embodied in an easy-to-read form.
Front-end developers will get the basics of design and best practices for working with designers. This will make implementation faster and better. A design-focused front-end developer is a true industry unicorn.
Founders will find ways to make better MVPs (UX and UI) even with smaller budgets. You can lead your team to create a prototype that will wow users and investors alike. Don't put the future of your product on an ugly wireframe.
Marketers and social ninjas will find that even very small, easily implemented changes can have a huge impact on campaigns and sales. You'll learn how to wrap your content with stunning visuals and keep users happy at the same time.
What is included in the book?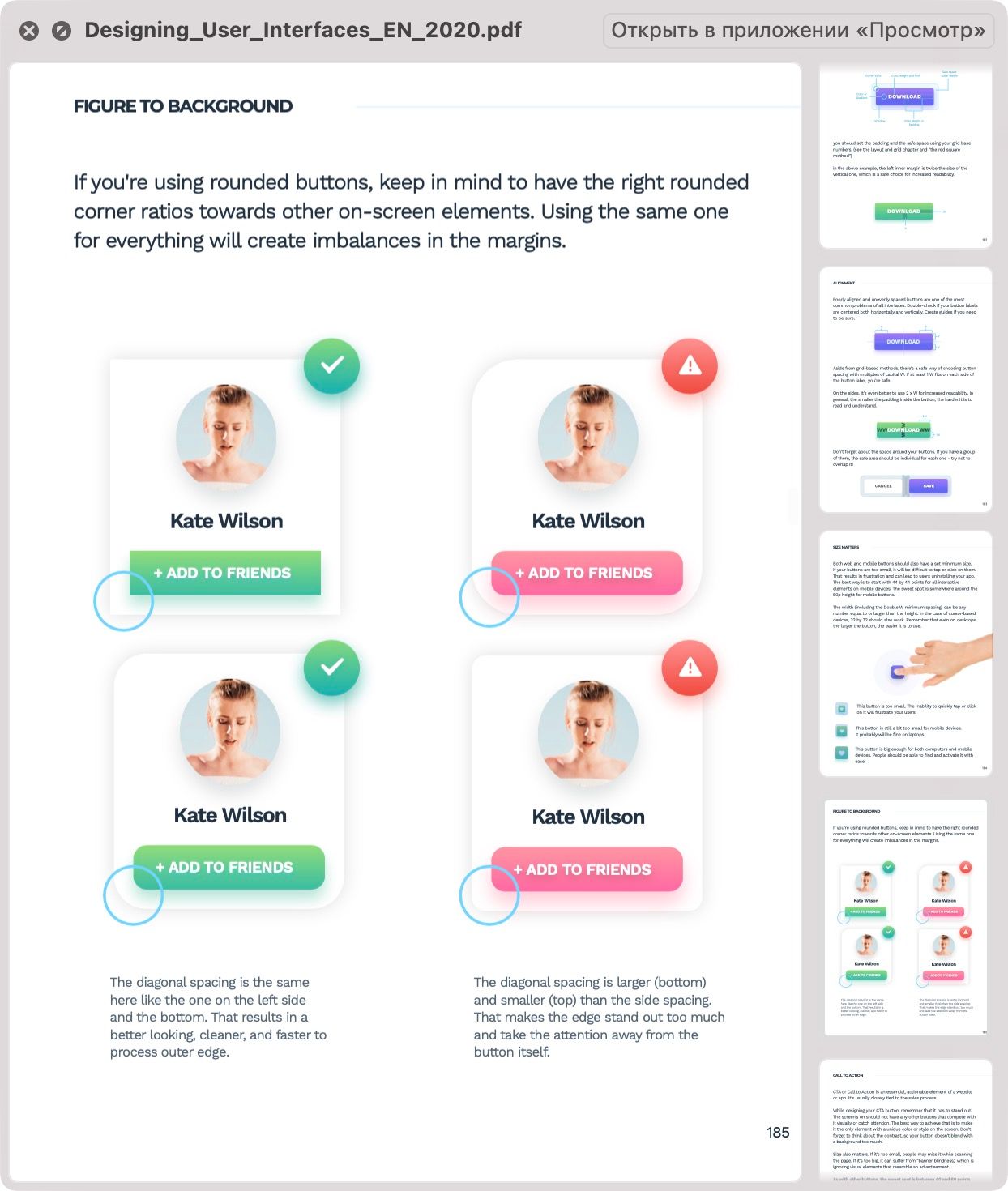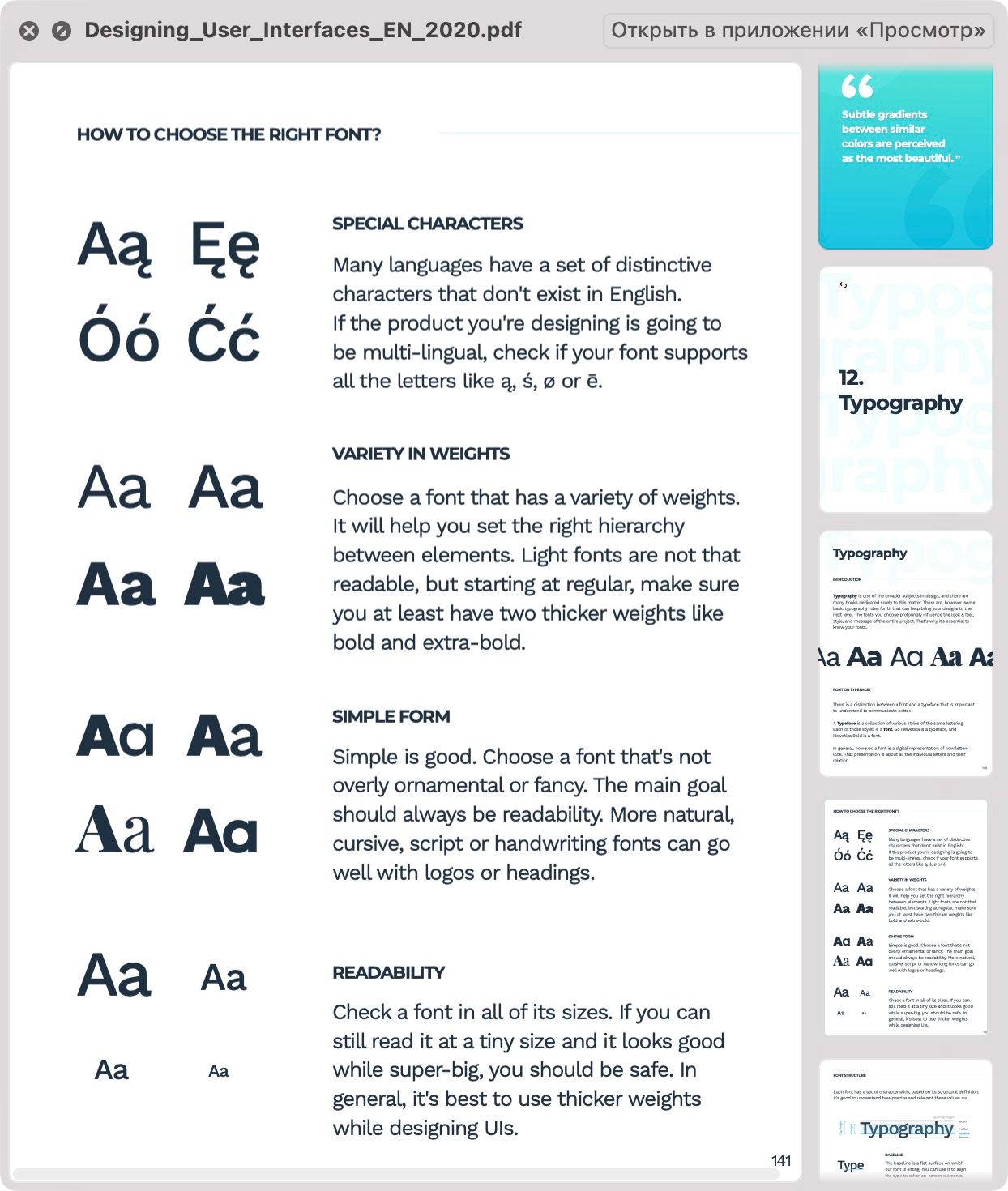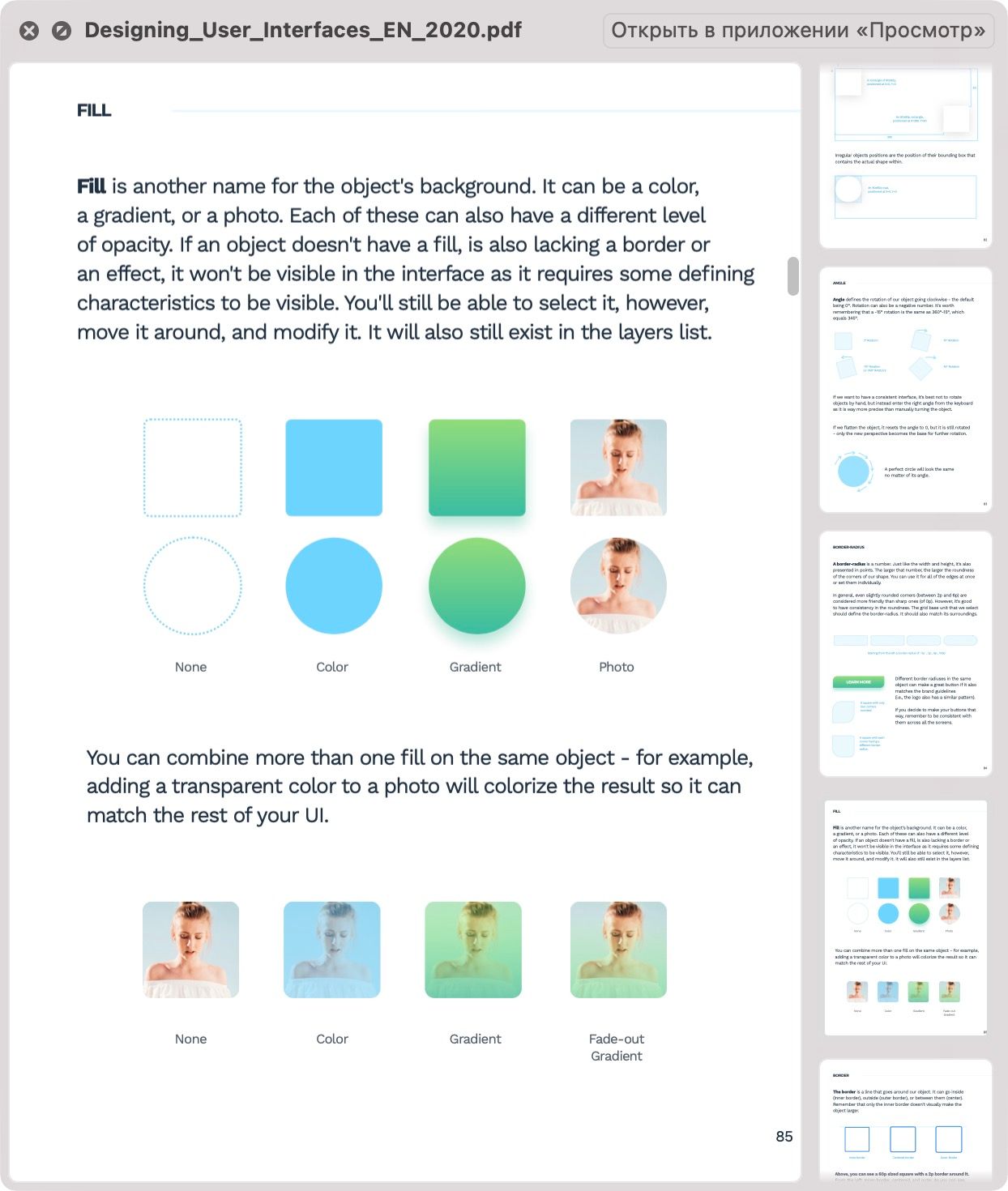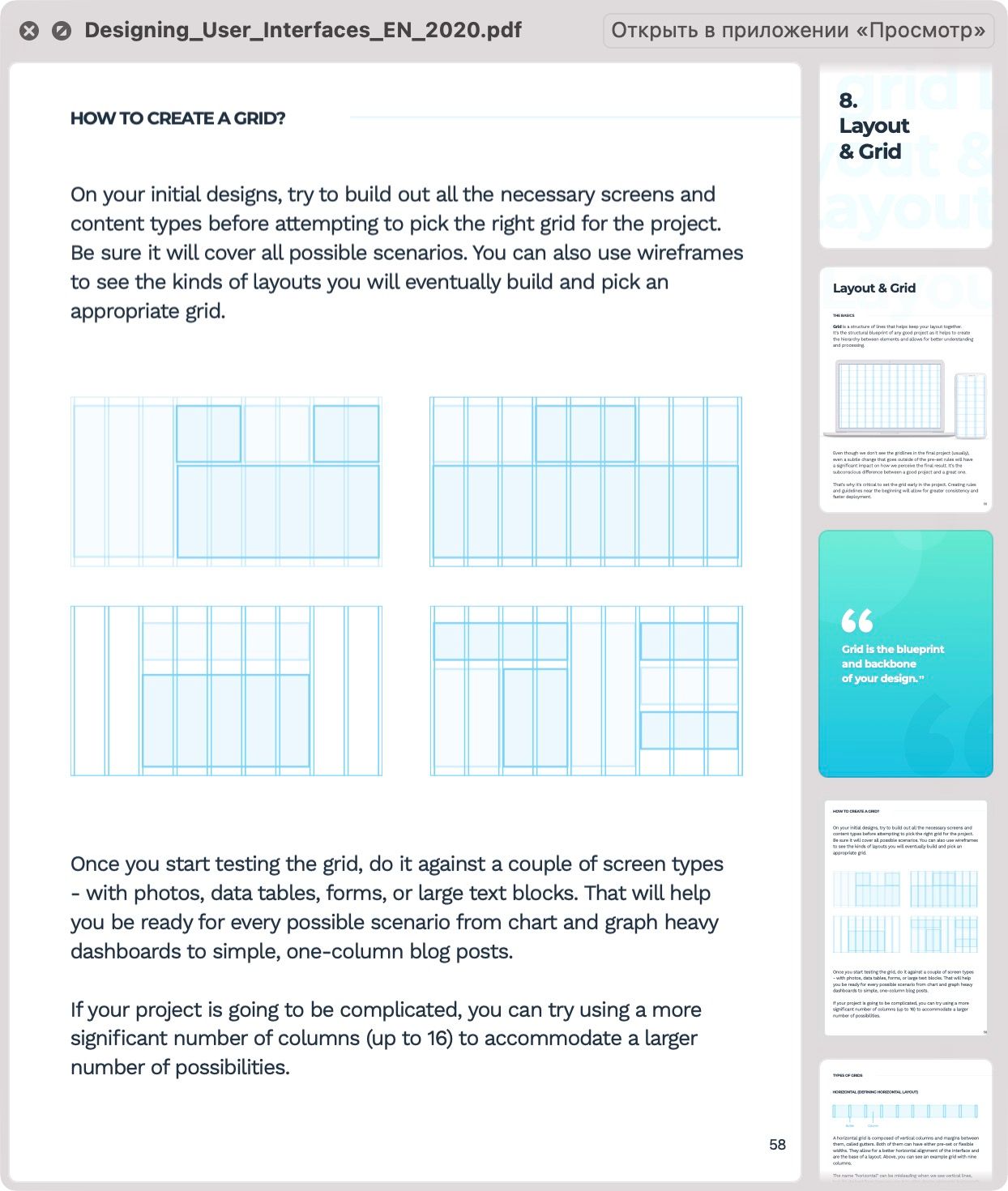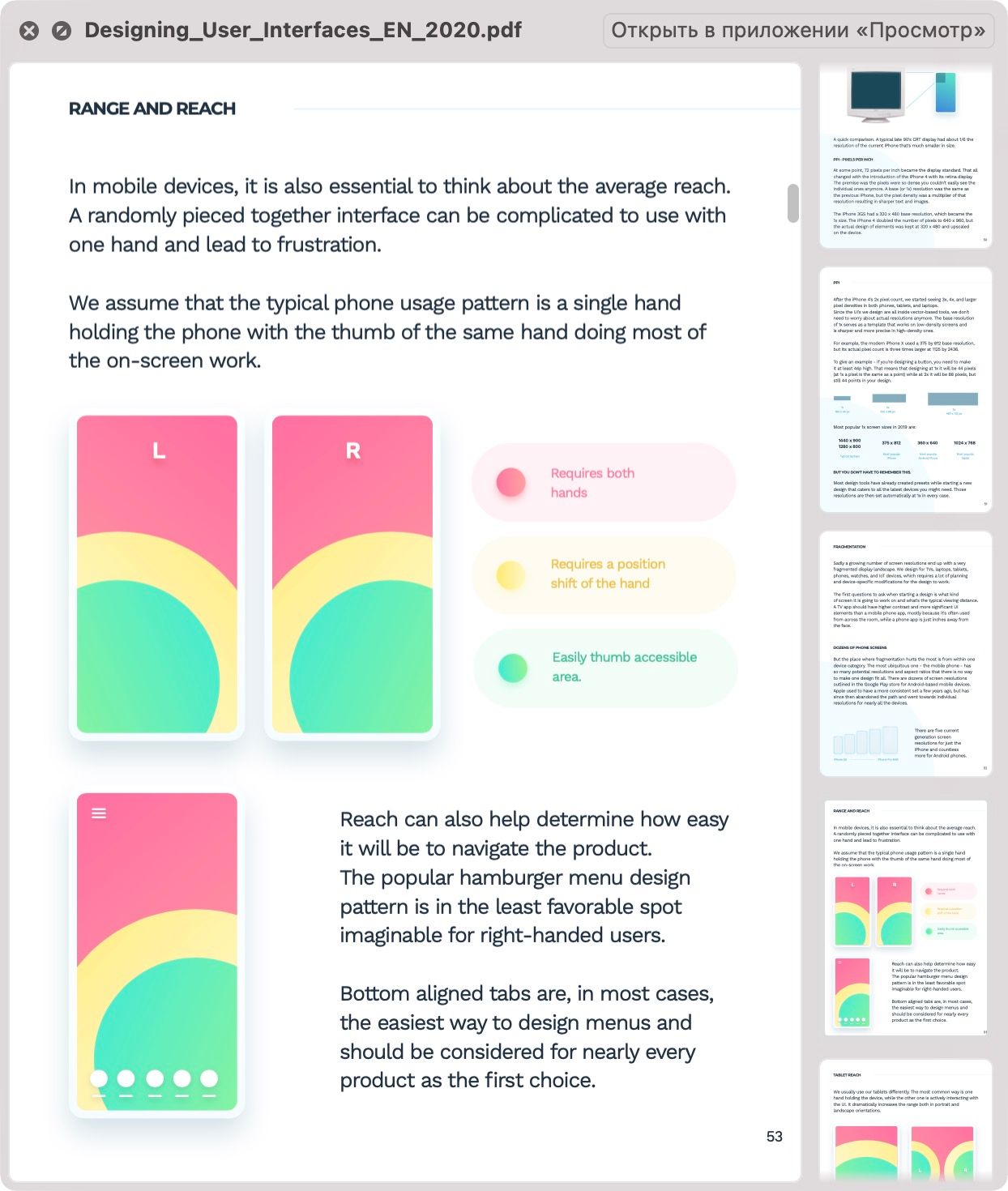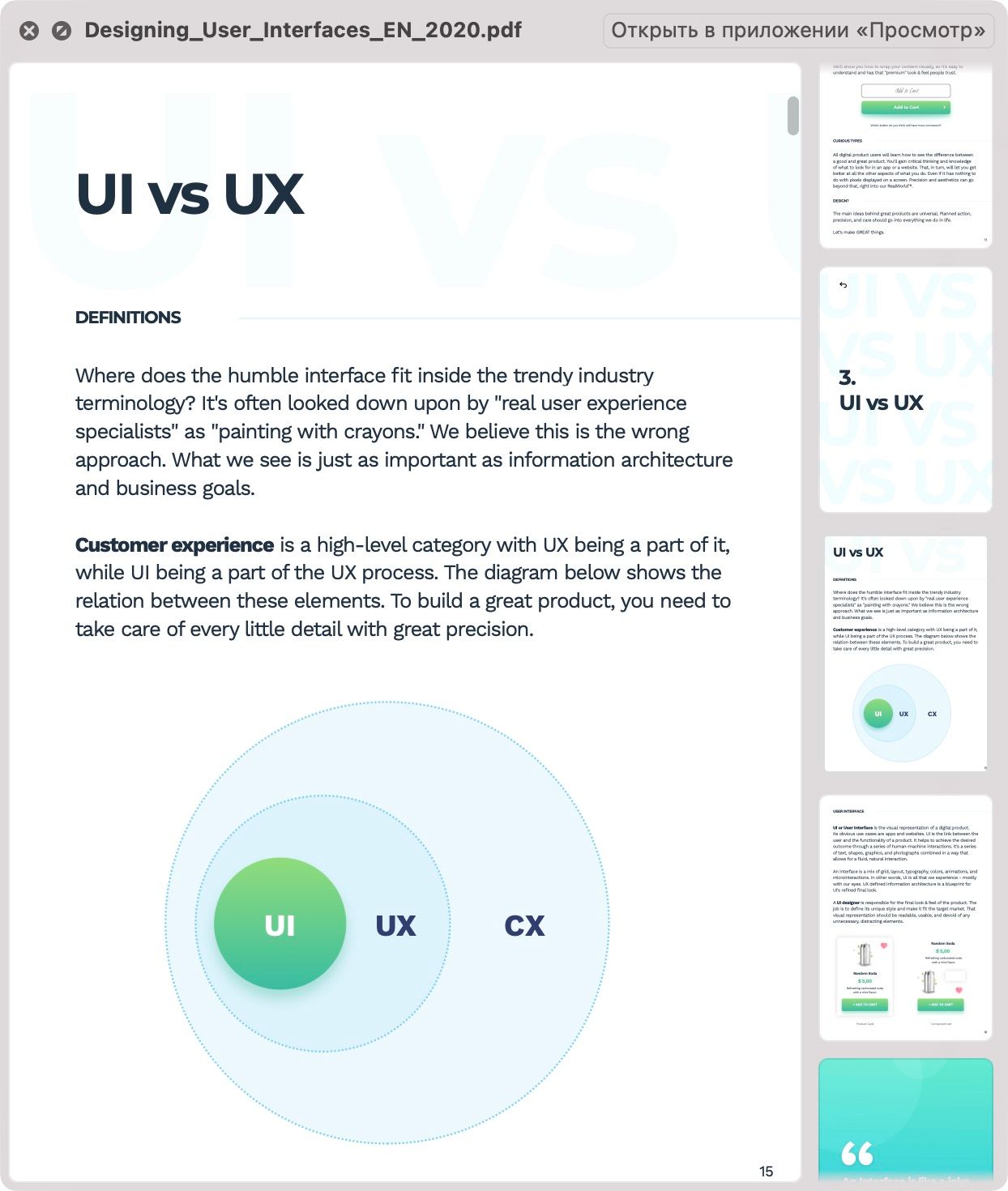 Book about UI and UX interfaces, sample pages.
Vivid, 500-page PDF files with a wealth of knowledge, industry know-how, tips, tricks, and experience from 20 years of interface development.
.Sketch .Figma and .XD files with a set of icons for your first projects.
Bonus materials ("Design System Basics," "Developer Handover," UI / UX checklists, prototyping and UI design styles)
The authors promise to update the ebook with new chapters and new knowledge for 1 year.