[VIP] Domestika: Portfolio Design with Figma
Build a digital portfolio with Figma that showcases your creative work and attracts your dream projects.
Build a digital portfolio with Figma that showcases your creative work and attracts your dream projects
Creating an online portfolio that you're proud of is the best way to develop your design skills and grow confident in your abilities. Digital designer Andrea Jelić specializes in branding, web presentation, and mobile web design. Throughout her career, she's collaborated with Pitch, Pexels, Canva, Kady Creative, and more.
In this course, Andrea teaches you the creative process behind self-promoting and how to make yourself visible on social media. Create a striking digital portfolio that makes you stand out online using Figma. Are you ready to showcase your work with style and attract your dream projects?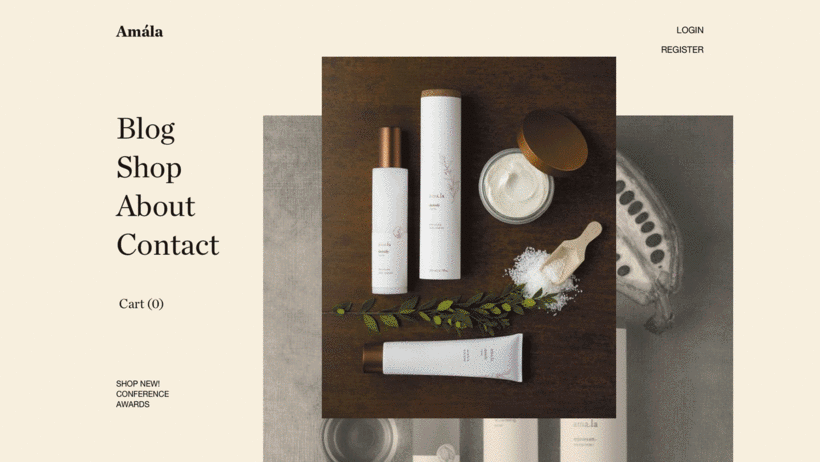 About this course
Begin the course by getting to know digital designer Andrea Jelić. She talks through the journey that led her from a career as a social worker to becoming a full-time designer, along with the influences that inspire her work.
Discover why building an online presence is so important. Then go behind the scenes of Andrea's creative process and the tools you can use to create a digital portfolio, as well as their pros and cons. Get an introduction to Figma and how the program works.
Develop a concept for your portfolio, starting with creating a mood board for inspiration. Once you've settled on the direction you want your portfolio to go in, explore typography styles and how they can be used to convey different moods. Experiment with composition, mixing fonts and images in line with your concept.
Finalize your portfolio by defining the typography, scale, layouts, and colors, and implementing them into your portfolio ready for exporting. To finish the course, Andrea guides you through how to publish your work on social media to connect with potential clients.
What is this course's project?
Design an online portfolio that reflects your work and creative direction using Figma.

Who is it for?
For new creatives who want to start promoting themselves or experienced creatives looking to improve their portfolio and online presence.
What you need
No previous experience is needed to take this course.
You will need a computer and a free Figma account.