[VIP] Learn UX Design - THE COMPLETE ONLINE VIDEO COURSE
Learn UX Design is a comprehensive introduction to user experience. Enough to go from zero to getting hired, freelancing, or launching your own professional-quality app.
31 VIDEO LESSONS
Over 18 hours of video lessons, filled with strategies and live examples covering all major areas of user experience design.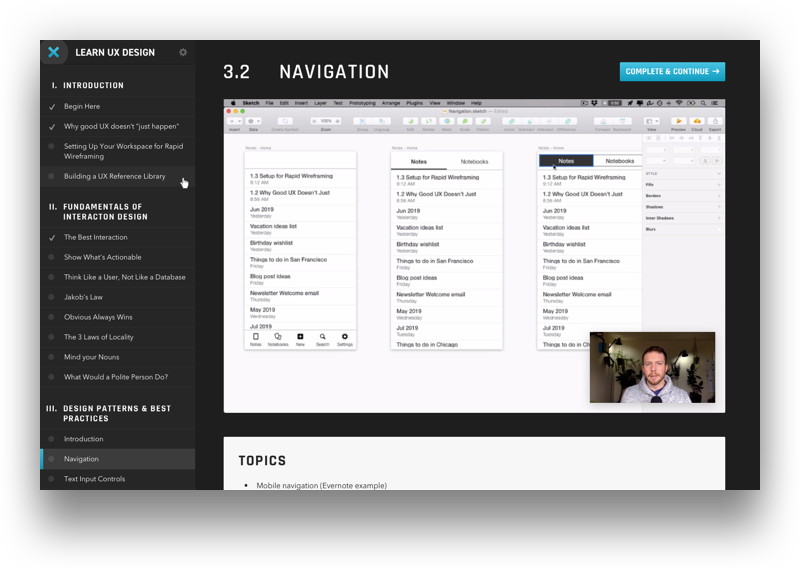 DOWNLOADABLE EXERCISES
Lifetime access to PDF cheatsheets. Print them for your office wall, or just download them to your computer. Either way, a quick reference for a myriad of UX do's and don't-do's.
CHECKLISTS & CHEATSHEETS
Old-school? No doubt. But it works. Get access to a series of PDFs with key design tips and tricks. I keep these hanging on my office wall — you'll want to too.
COMMUNITY CHAT
Come for the feedback, stay for the community. Learn alongside other UXers — in an actually beginner-friendly environment.